Cargo transportation
Europe, China, Turkey, Eastern European countries
by any types of transport
Request a quote
Write and we will contact you soon
Delivery of groupage cargo
Request a quote
Write and we will contact you soon
International road transport
Request a quote
Write and we will contact you soon
Cargo transportation from China
Request a quote
Write and we will contact you soon
Trade.
Supply chain management
Request a quote
Write and we will contact you soon
International cargo transportation
Company BGT provides a wide range of services for the supply of goods by road, rail, air and sea. We offer the best routes, dore to dor transport with customs clearance, enabling successful foreign business activities in Russia, CIS countries, Europe and China.
BGT is an international transport and forwarding company
Since 2012, BGT has been successfully providing comprehensive services for the organization of international transportation of goods by all modes of transport. We strive to be leaders in our business. Our team consists of ambitious and enthusiastic specialists, whose distinctive features are vast experience and a creative approach to solving complex issues.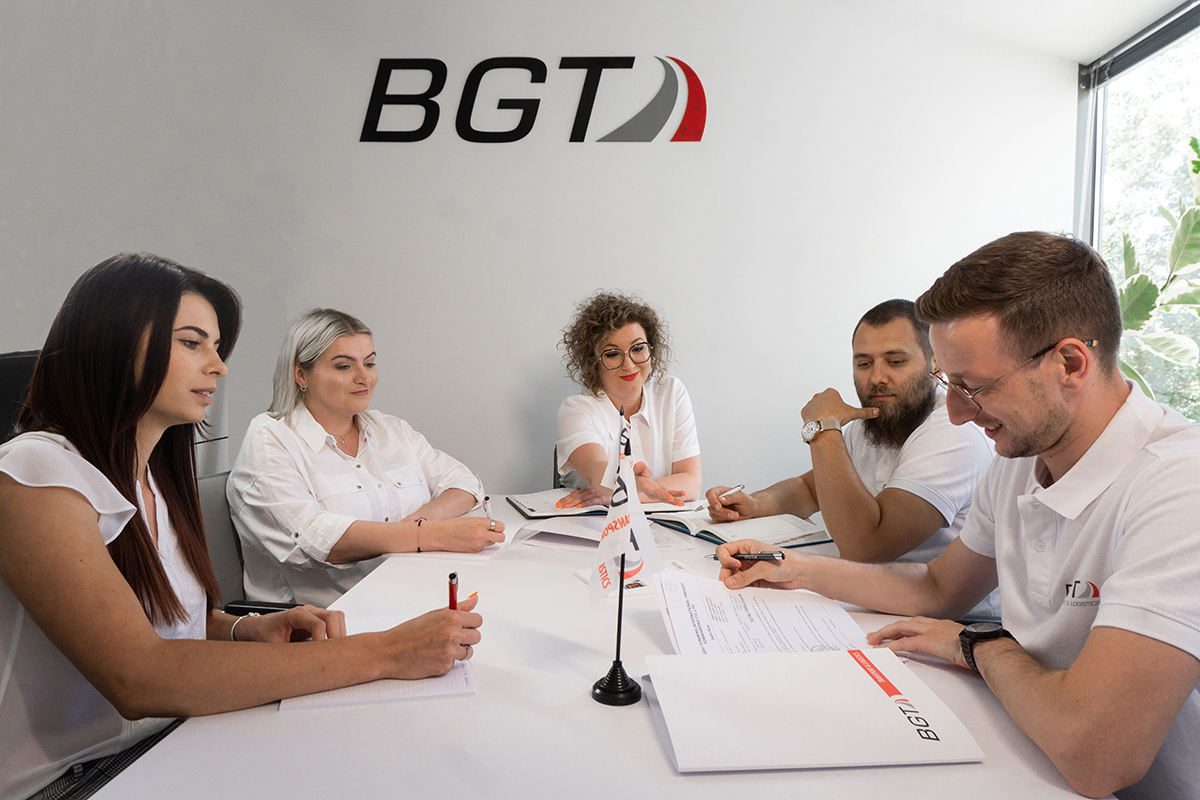 Licenses and certificates